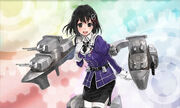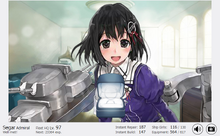 Introduction
Edit
Hi everyone. I am Segar. A Chinese player who currently live in BC, Canada.
I can speak Chinese and English so if you want to ask something in Chinese feel free to talk to me in Chinese :> 我可以说中文!欢迎不懂英语的中国提督来找我!:>
Information about My HQ
Edit
HQ: 109 as January 10th, 2016.
Married kanmusu:
Kanmusu
Level
Kanmusu
Level
Page 1
Lv.128
Lv.121
Lv.121
Lv.121
Lv.117
Lv.117
Lv.113
Lv.113
Lv.110
Lv.101
Page 2
Lv.100
Lv.100
Lv.100
Lv.100
Lv.100
Lv.100
Lv.100
Lv.100
Lv.100
Lv.100
Page 3
Lv.100
Lv.100
Lv.100
Lv.100
Who will be the next lucky girl?
Lv.96
Lv.98
Lv.95
Lv.95
Lv.95
Lv.93
Lv.93
Lv.80
Belonging Server: Brunei Anchorage (ブルネイ泊地 Burunei Hakuchi 文莱泊地)
LSC achievement
Edit
LSC Achievement
HQ
Tries
Flagship
Lv99
4000
6000
7000
2000
2
Lv100
4000
6000
6000
2000
0*
Lv101
4000
6000
6000
2000
17
Currently I am trying for Taihou and I am on my 27th tries.
*I got Musashi when I was trying for Yamato.
I stream rarely, but feel free to follow to see what I am up to. Possible content: Company of Heroes 2, Kantai Collection.
Participated Events
Edit
Fall 2014 Event (Cleared E1)

Winter 2015 Event (All Cleared in the order of Hard Easy Easy Easy Easy)
Spring 2015 Event

Summer 2015 Event

Fall 2015 Event
Winter 2016 Event(First All-hard)

My winter 2015 event report can be seen in my blog. Feel free to check it out.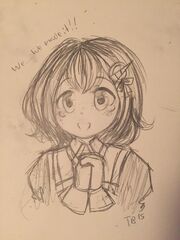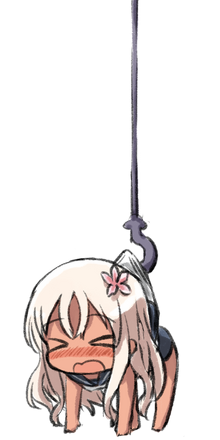 Community content is available under
CC-BY-SA
unless otherwise noted.