Combined fleet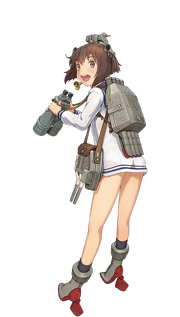 Highlight
Summer 2015 operation has left us all in awe. Facing overwhelming foes never before seen, the Kagerou-class destroyer miracle endured.
Heavy armor Seaplane Tender Princess in E3? No problem, leave it to one-hit-kill Yukikaze. Path blocker Aircraft Carrier Princess in E6? It'll be alright, a torpedo cut-in will take care of that.
What about Air Defense Princess the toughest and baddest of them all? Torpedo CI at 200 damage vs. 1-HP AD-hime. There is no miracle 1HP survival for the Abyssal, the unsinkable can only be in Kure!
Hall of Fame
Akashi's forge
Destroyer division 6
Hibiki's bookshelf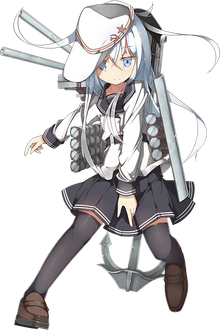 Exped
Time
Flag
Fleet
Drum
Lvl
2
0:30
2
4XX
6
0:40
4
4XX
4
0:50
3
1CL 2DD
5
1:30
3
1CL 2DD 1XX
21
2:20
15
1CL 4DD
x3
30
37
2:45
50
1CL 5DD
x4
200
38
2:55
65
5DD 1XX
x8
250
11
5:00
6
2DD 2XX
35
7:00
40
2CV 1CA 1DD 2XX
12
8:00
4
2DD 2XX
36
9:00
30
2AV 1CL 1DD 2XX
15
12:00
8
2CV 2DD 2XX
16
15:00
10
1CL 2DD 3XX
23
24:00
5
CT 2DD 3XX
Inazuma's diary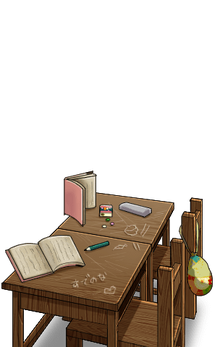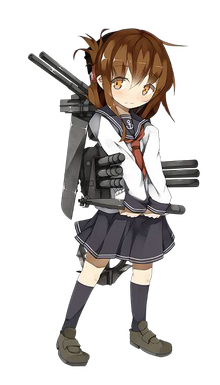 Craft
C o n s t r u c t i o n
D e v e l o p m e n t
Ikazuchi's desk
Akatsuki's shoebox
Last update: 9/23/2015