Admiral:
HQ Level: 113
Server: Secret
Start of active service: 15th February 2015
End of active service: 5th March 2018 (Ended at E4 out of 7 maps)
Repair Docks Available: 4 + (5 with Akashi)
Construction Docks Available: 4
Fleet Preset Decks Available: 4
Participated in events since Spring 2015.
Self-appointed naval intel coordinator, because I leave the intel gathering to others.
Akashi's Arsenal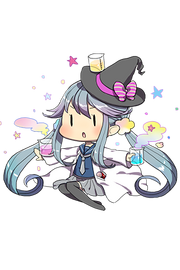 Last Update:30 March 2016
Operation Outcome: Complete Defeat
Overall
The battle has ended before it even began. Being wet in the ears like all greenhorn admirals were, I couldn't even afford a single depth charge for my shipgirls. Desperate to reach the Kiska Island to unlock the full armada, I focused my fleet for the battle at Okonoshima instead.
Looking back at it, I could've probably clear the first map had I really tried, but what's done is done. so I had sworn to raise my fleet to be stronger for the upcoming event.

The heavenly wind has graced her presence upon us.
May all the shipmaidens do their utmost to bring forth an amazing party worthy of the grand applause from the colosseum.
Resource Check
Before
35,421
45,543
50,790
35,238
430
During
30,583
41,725
14,611
17,950
113
After
4,838
3,818
36,179
17,288
317
Operation Outcome: Tactical Victory (cleared event with 2/5 medals)
Collection Outcome: Great Victory (all new kanmusus collected)
Prologue
The Musashi wreckage discovery had led us into a wild goose chase for her, because, well, why not? But for better or worse, I acquired Nagato-class battleships instead of her. Despite the small setback, I had managed to scrape around 30-50 tons of resources, plus ~400 buckets. My fleet are decently raised as well, though my highest level shipgirl happened to be a plain light cruiser at Level 60, of all things. The rest of my fleet are nowhere near her level, averaging around 30s-50s or so. I couldn't level my fleet much further back then as I had college assignments to attend to, not to mention I had hoped to obtain Uzuki from the event before I hit Level 80.

28th April 2015 - Maintenance
Today is known as the maintenance day, and it's longer than your usual maintenance, being the event day and all. What I should've known better is that the maintenance took longer than anticipated, plus a little hiccup on the server I am located, so I lounged around the Web until then.

29th April 2015 - First Flight
After my fleet is accessible at last, with the intel about Ooyodo being obtainable there, I've decided to hunt her out before anywhere else. And sure enough, I got my first rare ship in the event... and it is none other than Amatsukaze herself. Little did I know that the heavenly wind had blown the other holo rarity ship further away, but I suppose that's fate, luck, and randomness for ya.

29th April 2015 - Attrition Front
Although I was blessed with the heavenly wind in the middle of the night, I was off on a rather bad start: with the Map E1 locked at Normal difficulty, my torpedo squad faced an attrition that threatens to drain off my buckets, while at E2 the Combined Fleet had a horrible start, with the destroyers and Kaga getting damaged easily and all. For all the reputation of this map being easy, the Normal difficulty is too much for me when my blood has a low boiling temperature from the attrition.

30th April 2015 - Revolution Front
After a day of bad start made me dropped a gear at E2, things had seemingly changed for the better as a chain of good events happened today: Jintsu got her second remodel today, which of course means a modernization hoarder in the middle of the event. Kumano dropped for me this afternoon, though this is more of a consolation gift from Ransuuseisei-sama in my effort of getting Ooyodo. Unable to clear the map at Normal difficulty, I cleared the map with Surface Task Force at easy difficulty instead, with Katsuragi as the first ship of her class I could obtain.
The E3 was notorious for having a troll submarine en route. Unable to bear the thought of getting trolled in this map, I opted to clear the map at Easy again. The fact that Haguro was heavily damaged in the first run had confirmed that fear. The second run however was successful in more ways than one - for I've finally gotten I-19 from the first kill at the boss node.

2nd May 2015 - No Kill Like Overkill
If anyone's curious about what I did on Labour Day, it's an admiral's job like usual, retrieving Agano from E3 and bring down its curtain, then preparing my fleet for the big battle. I prepared the fleet as meticulously as I could, with Nagumo Kido Butai taking the lead dance along with Kongou sisters, though Hiei was left out back at E3.
Compared to E2 though, I faced little to no resistance whatsoever at E4, and the only thing holding back is the re-sparkling since I'm running the same fleet. The boss didn't stood a chance against the burning love and meteors, and I managed to acquire the main reward ship at last so easily that I felt almost like a wuss for doing the map at Easy difficulty. So laughably easy that the elitist admirals could easily claim I wouldn't even be able to clear E1 during the hell event that is AL/MI with such an attitude, but in my defense, that was me just being pragmatic considering that I have plenty of goals in hand compared to their all-out attrition map back then, so it's better to be a dirty coward than a dying crier in this event. Though if only I had never underestimated her AA gun back then, I would have merrily tried to clear the map at Normal.

3rd May 2015 - Pathway To Hell Curry
Though I had successfully retrieved Littorio, the battle is still far from over. The search for Ooyodo is still ongoing, and this is top of two event maps remaining to work on. Tempted by the main gun for Littorio, I tried to clear the map E5 on Normal. For this map however, Suzuya is locked at E3 and Kumano was obtained too recently for any combat readiness. Fortunately Choukai and Ryuujou was free to take on this map, Along with the Nagato-class battleships which I had saved up specifically for this map, they are the key fleet members for this map. Needless to say, this map didn't have a good start. First two tries had bad luck with submarines getting heavily damaged halfway around. The next two runs were done without, and due to the significant damage sustained by the fleet, I couldn't get any clean kill there.
Meanwhile, the attrition continued back at E1 in search for Ooyodo. What I obtained there are mostly gold-rarity ships - namely, the Kongou-class battleships. Getting a full set of Kongou sisters there is a child's play for me at that map, though I am beyond the need to collect them long ago at this point. One of the gold-rarity ship that isn't any of these battleships I had gotten there, though, is Zuihou, which is the last remaining light aircraft carrier in my fleet roster. I suppose I have all the ships obtainable from normal constructions at this point.

4th May 2015 - Opening the Path To Hell Colosseum
The battle of attrition continues at E1 and E5, with no significant progress at the former. For the latter, I had decided to bring the submarines again, this time as the fleet flagship. Early acquisition of Amatsukaze turned out to be a blessing in this map, as her new experimental boiler helped my unremodeled submarine to be able to better dodge the enemy attacks. Getting sent back due to heavily damaged flagship, or other ships wasn't unheard of, but at least I don't have to hear their sinking line. Additionally, the tide has turned in my favor, as I managed to consistently get S-ranks at the boss node. What was once thought as an invincible fortress is now easily demolished several times over. and for the final kill I brought the support fleets and equip the submarine with a damecon so as to not to blow up this one chance. The support fleet took out two ships at the get-go, and Nagato decided to deliver the final blow herself to the boss at night, with Mutsu taking out the leftover battleship soon after. With this map cleared at last, I managed to acquire the main gun for Littorio, as well as a repair goddess if I ever needed one for future event.

6th May 2015 - Wind of the Evening Sky
The battle of attrition continues at E1 and E6, with the hunt for Roma being underway after giving up on Uzuki in favor of accessing E6 at Hard difficulty. With Yuudachi as the flagship for the E1 front, she eventually reached the level where she could be remodeled into the resident red baroness of the fleet. With Yuudachi being remodeled recently, Amatsukaze took over as the fleet flagship near the nightfall, and one attempt is all it takes for her to get a rainbow rarity ship, none other than Ooyodo, in fact. With Ooyodo finally obtained, the attrition at E1 front had finally cleared off. Of course, the battle at the remaining front still remains.

9th May 2015 - Lost Plane
Since the hunt for Roma was getting nowhere with bypassing the Anchorage Water Demon, I decided to clear out the map and farm for U-511 at Easy difficulty instead. Trials has indicated that the surface task force with aviation battleship main force is most suitable force for this map, with the added bonus of leveling up my aviation battleships significantly. Needless to say, the Aircraft Carrier Princess was no easier with this node, but at least I don't have to deal with her for the final kill. What make this one literally easy, though, is that the Battleship Water Demon didn't go into it's dreaded final form in Easy mode, which makes the final kill all the more anti-climatic. Not that I needed one since I still have much more to do in this event...
18th May 2015 - Reach Out to Bonds (formerly Lost Requiem)
The attrition at E7 turned out to be far greater than expected, with Atago getting heavily damaged in night battle yesterday en route to the boss. With less than an hour remaining and only a few runs remaining, I decided to send Italia, which was remodeled with my first blueprint four days earlier as the Combined Fleet flagship. The first run, turned to be a failure with a ship getting bombed by Aircraft Carrier Princess, leading me to equip the Fleet Command Facility I obtained from remodeling Ooyodo on 13th May, eight days after she was enlisted into my fleet. This turns out to be instrumental for this run, as the same ship (Yamashiro) was heavily damaged again and was towed back. Even with two ships retreating from the sortie, the fleet dolls out an S-rank victory as usual. This is the final run I could made for this event, and the only one time Italia was sortied out all the way to the boss battle.
Nevertheless, against all the odds of randomness, Roma had finally arrived at this very moment, like a dramatic revival out of a romance drama. long after I had nearly gave up on getting either ships altogether. In the end, I couldn't find the submarine herself, with the only another ship of note I managed to acquire there is Sakawa.

Aftermath
After all the efforts made through the event, I had successfully obtained much of the ships in my wishlist. Partly due to the limited resources and several other reasons, I couldn't really get everything in my wishlist from this map. There will always be a next event, though if Akashi is of any indication, rare ship drops may eventually be phased out after a while.
But the battle still is far from over. The Extra operations, being postponed in pursuit for event maps, is now open for the taking.
19th May 2015 - Submarine Patrol
With my HQ level shooting well above 80 after the event, this is the first instance of full-fledged submarine patrol. Fortunately, the map itself weren't hard to clear with a well-equipped sonar and depth charges.
19th May 2015 - Rabbit Scythe
This is the first instance where I send a light fleet comprised of two destroyers, two heavy cruisers, one light aircraft carrier and one torpedo cruiser. Though the fleet worked fairly well, getting heavily damaged halfway through wasn't unheard of, mainly due to the Ta-class battleship halfway there. The last kill netted me the last of the Mutsuki-class destroyers, which is none other than Uzuki herself.
22-24th May 2015 - Northern Front
Having cleared the hell sidequest at Solomon Sea, the next challenge is to challenge this map with a light aircraft carrier. This is done when I was at around HQ Level 89 or so.

The spring cloud rain dragon has graced their presence upon us.
May all the shipmaidens do their utmost to bring forth a magnificent dance in the sea and skies under the grace of the shining moon.
Resource Check
Before
119,863
113,649
146,504
98,826
1000
During
79,796
86,704
30,600
21,512
320
After
33,005
26,945
115,904
77,314
680
Operation Outcome: Strategic Victory (cleared event with 2/5 medals)
Collection Outcome: Great Victory (most new kanmusus collected)
Prelude
The planning for the Summer Event was well underway before it even began. With many more ships scheduled for their second remodels, I was well poised to attempt the map at all-Hard difficulty if everything is going smoothly... except that I never had the confidence to clear the final map at Hard difficulty to begin with. As it turns out, although I managed to construct Bismarck, I weren't able to do the same for Taihou in time for the event announcement, which means I had lost tons of bauxites for naught. My overestimation of the remaining time until the next event proves to be my undoing as well, leaving me reeling in a tight management between resource stockpiling and fleet training.
Despite all that though, I've managed to clear the first three extra operation maps with little trouble as well, with the fourth medal acquired from the Nishimura quest for a total of four blueprints.
I have managed to save up quite a lot of resources as well, quite a lot more than what I estimated to be able to collect in the interim at that. Which is a good thing since I was foretold that this event have a whooping 7 maps, surpassing even that of Operation AL/MI and Indian Ocean raid event.
10-11 August 2015 - Strategic Assessment
Even with my fleet is now being stronger than ever before, I still stayed at the back of the line, unable to mobilize my fleet without adequate information now that the fleet locking is implemented throughout the entire event.
At first I paid no speculation to the last two maps, but when the map was finally opened at last, it turns out that the final map was sealed away for a reason. The final boss is a destroyer, yes, but an ordinary destroyer it definitely is not, for she has an impenetrable armor for a start. Needless to say, I scurried to search out the methods to subdue that boss, for Teruzuki lies beyond that map. This is no longer a playground event anymore.
12-14 August 2015 - Timely Arrival
Taking out Kikuzuki from the expedition fleet slightly disrupts the rhythm of the resource supplements, but it couldn't be helped, I've brought out Mogami as well, she's the only aviation cruiser I've put into active service for event maps clearing. It took slightly longer than I'd liked, to the point where I considered clearing both map on Easy and come back later with Teruzuki, but fortunately, Tokitsukaze, Harusame and Unryuu all comes in time, just within one day after the map farming started. Both maps were cleared out easily, though the latter was quite draining in combined fleet.
15-16 August 2015 - Eisen Blitzkrieg (Iron Lightning War)
Believing that I was behind schedule in this 20-day event, I proceeded to send out the main force to clear out subsequent maps. One thing about E3 though, is that the double Tsu-class nodes MASSACREs my planes like no tomorrow, wiping out my Egusa and Tomonaga planes that I had painstakingly leveled to double chevron back to where they started.
Eventually I managed to clear that map the day after, but... it takes two run to do so. The Seaplane Tender Princess was so implacable that it takes a (lucky) Green T to wipe out two-thirds of her fleet, then the Seaplane Tender Princess herself took four double shelling in night battle before she finally goes down.
The map after this on Easy difficulty, mainly because Umikaze is available only in this map. While the pre-final run are smooth sailing, I was caught off-guard for the final run due to misinformation (though the whole fleet did focus on Airfield Princess and Hiei managed to reduce her to 20HP), and again requiring two run (plus one interrupted run) to defeat the airfield with Kaga to secure air superiority, which is now stronger than it has ever been.
Half the enemy fleet were eliminated at the start of the battle thanks to Kaga taking out one destroyer and Kongou's support taking out the other two, but half of my fleet were taken out by the end of the day while both the enemy battleship survived into the night. In the end, Kirishima one-shotted the nearly half-damaged airfield into oblivion.
17 August 2015 - Die Westlichschlacht (The Western Battlefield)
I didn't really remember much about this map to write about as I already had Roma, whereas U-511's drop rate remained too low to really matter. To top it off, having cleared the previous map at Easy difficulty, I couldn't score a medal from there, easy or no.
As easy as they made it out to be, Ashigara was taiha-ed there during the first run. As I progressed I realized that I couldn't really guarantee a clean kill with the Myoukou-class cruisers, and thus I decided to send the torpedo cruisers there. Conveniently, maps in Easy difficulty doesn't enforce the ship locks, so I can simply tag them up with E3 map locks and send them to E5 along with whatever ships that was locked as well. With Yukikaze, Bismarck and Kaga mobilized for the final kill, I'd say the battle is a tad unfair now, but that's besides the point.
That being said, had only I known about U-511 dropping at Node G, I would've given a shot at farming her there... not that it mattered much now.
18-19 August 2015 - Einleiten Letztestufe (Prelude of Final Stage)
Strategically, the final boss of this event is the Air Defense Princess, which was suggested to have an off-the-chart AA capability, which can be likened to an air curtain that turns the air superiority to their favor. Thus the Aircraft Carrier Princess would be too dangerous of an enemy to be ignored.
For this map I thought of sending out an all fast fleet for the bidding, with two battleships each on both the main fleet and escort fleet. The Kongou sisters, unfortunately, didn't back sufficient punch against the boss. Italia also fared too poorly to be of any help in the escort fleet.
With Roma yet to be remodeled, I had decided to Nagato-class battleships for the run, and in turn managed to defeat the princess fleet one after another. For the last run, I have decided to bring the Fusou-class battleships. The last run would be an epic battle of vengance against that one boss that had caused countless agony in the last season, but the now-fully remodeled Maya had wiped out the entire bomber squadron from the Aircraft Carrier Princess. Unforturnately, the same thing happened to the Zuiuns on Fusou and Yamashiro, denying them any chance of performing artillery shelling. Nevertheless, Yukikaze managed to sink the Battleship Princess, and Myoukou managed to one shot the Aircraft Carrier Princess with triple-gun cut-in.
22 August 2015 - Surgam identidem
Because I wanted to obtain Teruzuki regardless of cost, I decided to spare myself the salt and clear it on Easy difficulty, even when I might've been able to clear it on Normal.
The weakening mechanism, as attested from what information I could gather, indicates that annihilation of Node C, X and Y, among other nodes would weaken the boss. So I had sent my torpedo cruiser fleet against Node C (transport interception) and my battleship against the Node X and Y (land base destruction). The crane sisters and Nagato-class battleships were tasked with taking on the Air Defense Princess herself, without any boss support whatsoever, partly because we only need a kill on Air Defense Princess, not to mention that it's no easy feat to reach the boss node in the first place.
Fortunately, Shigure had successfully defeated the Air Defense Princess while both Haruna and Ooyodo were no longer able to attack. Later investigation had revealed that she had scored a critical hit on the first strike of her cut-in, while the second ended up with a scratch damage. Either way, I now know who deserves a ring as a award.
24-26 August 2015 - Extra Operations
With two medals obtained from the last two event maps and plenty of resources left over, I've decided to clear the remaining Extra Operations, namely 4-5 and 5-5.
The Map 5-5 was a test run with an aircraft-carrier fleet, as the Aircraft proficiency system has make this map much more bearable, well, supposedly. It was nothing more than a test run... until Bismarck decided to snipe the boss and gave me the first kill. Considering that I still have a large amount of resources left over, I guess I might as well spend a little bit more for an extra medals here.
It's been a while since I last visited Map 4-5, as the first one was done as a test run. For the 4-5 final dance, I sent 5 battleships for the job all loaded with Type-3 shells, and it took me two runs as the first one had failed miserably. At the end Nagato managed to score the final kill... after pretty much everyone else was rekt. A bit of a pyrrhic victory much for the first medal earned there.

The windy clouds has graced her presence upon us.
May all the shipmaidens do their utmost to deliver the precious light of hope in the lake of the autumn moon.
Resource Check
Before
119,130
150,899
239,366
96,340
1186
During
61,331
58,921
28,296
6,304
331
After
57,799
91,978
211,070
90,036
855
Operation Outcome: Complete Victory (cleared event with 5/5 medals, obtained A-Rank Medal)
Collection Outcome: Great Victory (most new kanmusus collected)
Prelude
A lot had happened in the interim between the late summer and autumn. For one, I gave my quest marriage ring to Murasame, and Shigure got her ring awarded in less than a month after. Furthermore, thanks to the rank grinding, not only the participants of the Tokyo Express sorties had grown to very high levels, most of the Souryuu I have were fully remodeled, bringing forth the valuable addition of Egusa squadron dive bombers.
The saury mini-event are quite tedious as I have to obtain 30 fishes with only one dropped at a time, though I did manage to get Isokaze herself on the 6th run. Interestingly enough, the last 10 sauries were pretty much hunted on a single day after several days of empty catches. I've ended the event with 38 fishes in total, with one left unused and had since rotten out of the inventory.
Zuikaku got her second remodel plan come out much sooner than I thought, and due to their blueprint requirements, the plan to remodel Roma and Choukai was effectively postponed in favor of the crane sisters. Fortunately, I've managed to clear the hellish Okonoshima quests (especially the monthly one) in the middle of the night, allowing me to work on the plane conversion quests. Needless to say, the plane quests are quite tedious as I have to retrain them over and over again, though the worst of it would be training an unskilled Zero itself. Nevertheless, I managed to finish the plane conversion quests before the month's end.
I've managed to collect a sizable number of resources as well, in fact, it might be much more than what I prepared back in the Summer Event. For all that resources I had saved up though, I have to axe up most of the LSC budgets to do so, as the ranking and Extra Operations had left my resource hanging back then.
18 November 2015
During the maintenance, I had realized that a library was missing on the new webstore version of KC3Kai. I had managed to report this, but unfortunately, this discovery had cost me all my existing records for KC3Kai when I accidentally reinstalled the webstore version.
Though I had been assigned as a moderator and agreed to help out, truth is I had been focusing on clearing this event rather than actually doing moderating task in wiki. Sounds like I'm skimping off my agreed responsibility. I know, but I might as well let the experienced mods do their jobs and clean up where they left off later. Who'll miss one mod when there are enough crews to coordinate the event page anyway?
For this event, all the pre-final maps has fleet-locking tags. Like the last year though (not that I had participated it), it has only two fronts... with one front dedicated to the Indian Ocean, again. To top it off, the first map requires the Combined Fleet right off the bat. Thinking that this map would be easy. I tried sending off a medium fleet, with torpedo cruisers to pick up the slack... only to find a rude awakening by flagship Wo at node F. Outraged, I decided to send off two battleships in their place. Fortunately, sending Kongou and Haruna in place of Kitakami and Ooi secures the short route, and the boss gauge dropped like flies, with Kazagumo arriving after the 4th kill. Having a desired drop falling on my lap is a nice change of experience, considering that I had to really do my farming in previous event's E1. As for the final run, the green T ensues the torpedo bombers to be able to wipe out half the fleet, including Warusame, right in front of Harusame no less. The main fleet then proceeds to wipe the floor with the rest in the first shelling phase, Kongou nearly OHKOed the flagship Ne-class straight into taiha, only for the flagship to be done in by the aircrafts.
All in all, the first map was wrapped up in one night. That said, little did I know that four of my ships were locked in the wrong front...
19 November 2015 - E2
So now that Abyssalized Nagano isn't enough, Abyssalized Jintsuu is now available as the boss. Granted, that map was based off Jintsu's final resting place, but that makes me curious as for who the Light Cruiser Water Demon might be.
All that being said though, this map really make me ate my words, as Yukikaze of all kanmusus, are among the required destroyers to secure the easiest branching route around. That being said, the route without the historical fleet was quite difficult to traverse through, so I soon caved into sending Yukishigure to spare me the trouble. I've managed to kill the Abyssalized Jintsuu in final run... or so I thought. Turns out the last point would simply refuse to be depleted if I tried to send a compulsive amount of drums trying to empty it. ...and I have to run the fleet again, and this time, my fleet had failed to deliver the final blow.
20-21 November 2015 - Operation Kyouka Suigetsu
Now that I had arrived at the lake of the autumn moon, it's high time for me to eat my own words. And sure enough, the very first run was done at Normal Difficulty, but I couldn't even do so much as a scratch against the boss, and ended up with several heavily damaged ships in return. All subsequent runs were done at Easy difficulty, as the drop rate increase doesn't mean a thing without a complete annihilation of the enemy fleet.
The first run is a complete failure, no thanks to the fleet lacking the firepower. On the second day I decided to bring Abukuma for her preemptive torpedo strike, and I managed to get Hatsukaze at pre-boss node and a second Akashi at the boss node, which is followed by Akizuki in the next run. All in all, I'm glad that it doesn't take longer than the previous event's E2 for all the trouble I went through.
22-23 November 2015 - Transport Interception
After all the trouble of finding all the shipgirls there, I wasted no effort to clear the map... but those battleships certainly makes a world of difference in terms of difficulty. I have never been cockblocked for three days straight until now. Maybe I could've cleared this sooner had I gone all-out sparkling and send Ayanami and Yuudachi along, but what's done is done.
24+ November 2015 - Operation Wolkenein
I have gone well past the transport destruction quota, but I was still going nevertheless. One of the runs, although a winning one, was interrupted by an accidental refresh before the battle result came out. The next run dropped Prinz Eugen herself, and the next drop is none other than U-511, the one ship that I had been searching in the last two events.
24+ November 2015 - Zeppelin in Undersea Boat
Now that I've already obtained Prinz Eugen and U-511 a-la Midway style, the only one left to be hunt in this map is none other than Graf Zeppelin.
The operation to weaken the Submarine Princess was carried out by killing those two installations. I managed to kill both in the first run practically unscathed. The second one was planned but my fleet was sent home at the light carrier node before that can happen. Not that it mattered very much since I managed to blow her up nevertheless, though I had to pursue her all the way into the nightfall to get the final blow.
28 November 2015 - Vanilla Lullaby
Unlike the previous final stages maps which requires the Combined Fleet for a year straight, it has returned into the good-ol single-fleet event map, not unlike the Counterattack map in fact. Thankfully, this map was much more easier in comparison, but then again it'd better be considering the strict composition we could make do with. For some damned silly reason, they had decided to sic those PT imps at Vanilla Gulf on Easy Difficulty, possibly to act as a deterrent against experienced players to stomp this map and said it's too easy.
Either way, I decided to make do with historical fleet, along with Yuudachi and Ayanami, well past the sparkling at that. First the transport runs and then the boss kill, for the former I sent Suzuya for an extra drum, for the latter I sent Ooi for the pre-emptive strike.
For the last two run, I've sent an airstrike team to snipe the boss node. Except that it barely worked during the last dance, and it didn't hit anything at all in the previous run. They sure know how to dodge, I'll tell them that. Anyway, one down from airstrike, then Ooi took one more down. That's two Late Elite destroyers down. Not bad at all, except that Ooi ate a torpedo from the boss as well, and got chuuha-ed as a result. Them my fleet proceed to blow up the torpedo launchers from the rest of the mooks, and by nightfall there is only one mook left.
And for the pursuit into nightfall, the final mook tanked Sendai's shots only to be sunk by Ooi's. For some reason, Destroyer Water Demon attacked Kawakaze again, as if eating the torpedo isn't enough. But that makes things easier, since there are now three destroyers having a clear shot on her. Yuudachi was too damaged to deal much damage, so that leaves Ayanami and Shigure. In the end, Ayanami managed to get her cut-in and blew the boss in the face, scoring an overkill at that, so kiss the night-scaredy boss goodbye and say hi to Hagikaze.
In the end I couldn't get Arashi during my clearing run. And I'm not too inclined to run Sendai all the way there, so my event run ends here. But hey, I've gotten pretty much everyone I wanted, so there's the best I could have.

The heavenly castle has graced her presence upon us.
May all the shipmaidens do their utmost to bring forth a magnificient march of liberation.
Resource Check
Before
147,375
143,990
285,798
125,563
1616
During
25,272
15,462
4,846
2,555
245
After
122,103
128,528
280,952
128,118
1371
Operation Outcome: Tactical Victory (cleared event with all medals, A-Rank Medal not obtained)
Collection Outcome: Great Victory (most new kanmusus collected)
Prelude
After the Fall Event is the one of the most hectic New Year ever. First the 30 decoration material collection during the Christmas Day and then the Year 2016 quests, and various assignments on top of it.
And of course, the icing of the cake is the obligatory visit to my grandparents in the countryside since it's that time of the year, which gives an inevitable delay for the event run. It would've been good the devs had released the Android client in time, but oh well.
11 February 2015 - Operation Breakthrough
The first map is pretty much the same as the last year. with two major differences. Firstly, the first map trades away Akashi for an even stronger boss, the Submarine Princess, no less. And the reward for clearing it at Hard was a very tempting one, for it is none other than the famed 16" inch gun. And unlike the last event, there is no apparent weakening mechanism to speak of. In fact, everyone simply assumed there was none, both from a certain early scout and interpretation of official tweets, so I just went ahead and go full ASW in the last run. Thankfully, I only need one run.
Now on to E2, I decided to send the historical fleet, along with Teruzuki and whichever heavy cruiser I would like to bring along. Fortunately, the PT imps are non-issue this time around, partly because they are in echelon/line abreast formation this time around, and my fleet were able to oneshot them all before they could let loose their torpedoes. That being said, it seems like I'll be here for awhile...
12 February 2015 - Heavenly Castle

I know that I had promised to bring Amagi back, and I intend to live up on that. and fortunately, she arrived this morning after a little grinding effort.
The clearing run, however, is a bit more difficult, what with clearing at Hard difficulty and all. The pre-boss node isn't very hard, but the boss node is a world of difference to farm at Hard Mode, to the point that scoring a clean kill is quite a challenge. I'm a bit worried that the Rei-go participants might be relishing the nightmare all over again, especially with Kasumi and Kiyoshimo at fairly lackluster level, but they managed to whittle down the boss gauge just fine.
For the final run, I decided to bring a heavy fleet, comprised of two Akizuki-class, two German ships, Maya and Zuikaku. The flagship would be Teruzuki, partly because they have a map clearing pose now, and she'll look really good there. Except that she's chuuha-ed halfway by a Ta-class battleship which have other plans. The support worked splendidly and took out 2 enemy mooks on average, though I still have to spend my whole daytime shelling to take out all the mooks at the boss node. Just when things was going well, it turns out that the boss has a closing torpedo as well, and this time, it oneshotted Akizuki to red.
At the end of the day the boss tried to attack Bismarck. Not that it worked, and thus the boss ended up getting up getting the favor returned tenfold into oblivion. Nice return shot for Akizuki sisters too, considering that they had their reunion with Hatsuzuki with their tattered looks.
13 February 2015 - Morning Cloud and The Last Clover
Now that Operation Rei-Go is over and done with, the final stage takes place in the sea area off Hokkaido, of all places. As I had presumed that hunting Okinami was implausible at E2, I decided to move on and find both Asagumo and Okinami in the same map - the transport boss node. But of course, being a transport route and all, it requires me to send out that transport fleet again. This time around the route there is easier... apart from those So-class submarines occasionally torpedoing my fleet every now and then. Not to mention that the boss node has those Flagship torpedo cruisers, so buckets will roll everytime I reach the boss node... or not.
Needless to say, neither of them comes in easily, though I had finally obtained Asagumo in the evening. Decided to take a little break from E3, and obtained a little intel regarding E1, I decided to shift my operations there and attacked the Seaplane Tender Princess node. Didn't really end well though, as she's just as tough as ever, making her very hard to sink with a single fleet, and I only managed to did it twice.
Since I've already hit my transport quota, I decided to go for the boss node to see if I need further weakening. Fortunately this time around, I don't have to. And it doesn't take long to get Yahagi from drop there either, so there's only one kanmusu left for for the search. That said, I had ran into a bit of a crisis in securing a ring for Suzuya...
14 February 2015 - Marriage and Glasses Girl
After a little trouble, I somehow managed to secure the ring for both Suzuya and Kumano and married both of them near the noon. After that, I'm running going to that map again, this time in search for Okinami. It certainly quite a number of times to find her, even though my resource can afford it, it is nevertheless a bit of a tedious task. But it all paid off in the end, and that's all that matters. That being said, I can't help but wonder about her relation with Suzuya and Kumano...
15 February 2015 - Anniversary with New Italian Maiden
Since today is the anniversary of my Admiral career, I decided to finish this event once and for all. For this map I decided to re-run the map at Normal diffculty, as I have no incentive to do it on Hard. For the transport run I simply sent the usual team, except for the final run where I decided to send Fusou and Yamashiro just to be sure, and sure enough, their double shelling certainly helps during the red T engagement. In the end, the Destroyer Princess is out of the game, with Maya of all people dealing the final blow in one critical hit.
The pre-final run is performed by Nagato, with Littorio and Roma for the final run. The first three run was cleared through the long eastern route, though I have one run unclaimed due to catbomb. The next two runs was performed with southern route, charging headfirst to Battleship Princess's firing range. During the final run, both of my light aircraft carriers was hit by enemy fire, resulting them being moderately damaged, effectively preventing them from attacking during the shelling phase. The enemy boss prove to be quite resillent, as in, taking all the shelling attack from both Littorio and Roma, both a double attack and AP cut-in and still standing, if only at the red. In the end, Fusou delivered the final blow during the day, leaving two battered Battleship Princess for the escort fleet. The scratch damage is strong with this one, one of the Battleship Princess was relatively untouched by the main force, took a moderate amount of damage from the escort force. The other one, already heavily damaged from engaging the main force, was sank during the closing phase. In the end, Yukikaze sank the last one with a clean hit torpedo cut-in at night battle.

An all-out war has been staged upon us.
The Admiralty expects every shipmaiden will perform her duty.
Resource Check
Before
187,899
172,610
261,761
128,439
2292
During
47,755
51,847
3,749
8,425
90
After
140,144
120,763
258,012
120,014
2202
Prelude

The planning for the Spring Event has been underway since the end of the last event, and now my fleet is more prepared than ever. Partly because Iowa would be a reward for this event, and I've already gotten enough blueprints to get by. That said, I wouldn't expect it to be starting on early May instead of late April, on Monday no less, which means I couldn't work on the weeklies during the maintenance day.
02 May 2016 - All Nighter
For some damned reason, they ended up screwing up during the maintenance and ended up putting an all-nighter for the maintenance, easily putting this as the longest maintenance ever. Since it lasts for 17 hours, I had to stay awake all the way to morning as well.
03 May 2015 - Welcome to... Hell?
In all the previous events I had participated in, the first map is always the easiest of the bunch, what with being the first bonus map available to players and all. And this event is no different. And sure enough, this event's first map follow this tradition. The first event map always have a Hime of some kind at the boss node for quite some time now. In comparison, only a measly Ta-class serves as a boss this time around, so this should be an easy map... with the exception being the pre-boss node containing a REALLY tough pre-boss node. with Hard mode being guarded by two of the best Hime-tier Abyssals available for the damn job.
For this map, I've decided that a plain Daihatsu would work better than an armed one. Also, since I have the Heavy Cruiser Princess for the next map in this shiplock tag, I brought the Italian battleships and some of the second-remodeled ships here. All my runs are smooth and successful runs, but little did I know that I had locked a few too many capable destroyers for the job.
As always, there is always someone in the frontliner who could get all the way through fast enough to see through the hell, but beyond that, the E6 has no less than a full Abyssal Princess party... I'm dreaded.
4 before Spring 2015 Event (March-April)
2 from Spring 2015 Event (E5b-E6c)
9 after Spring 2015 Event (May-June-July)
1 from Nishimura Fleet Quest
2 from Summer 2015 Event (E6B-E7C)
10 after Summer 2015 Event (August-September)
6 before Fall 2015 Event (October-November)
5 from Fall 2015 Event (all A-ranks)
12 after Fall 2015 Event (November 4-5, December-January-February)
3 from Winter 2016 Event (E2A-E3B)
12 after Winter 2016 Event (March, April, May)
Italia (14th May 2015)
Bismarck (2nd August 2015)
Fusou+Yamashiro (13th August 2015)
Abukuma (27th August 2015)
Shoukaku+Zuikaku (30th October 2015)
Choukai (20th November 2015)
Roma (24th December 2015)
Tone+Chikuma+Unryuu+Amagi+Katsuragi (1st March 2016)
Suzuya (1st May 2017)
Community content is available under
CC-BY-SA
unless otherwise noted.