E-5 easy mode is just easy as it says. 1LD attempt is all it took (for me). 
EZ 4 Kitakami-sama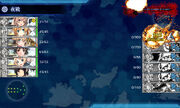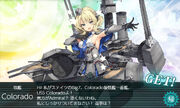 Thus, I now declare 2nd operation Hawaii a success for my naval base! It's been a very enjoyable event for myself as usual, despite the salt from E-2 and E-3. Tho it's not more than I could handle.
Back to farmming resource to hard cap and prep for the next one! As per usual.