This article is a page about the arcade game.
You can help by adopting it and adding the missing information.
Missing Information: Details, images, sources, other information
This article is open for adoption.
→ A SEGA card-based arcade game


KanColle Arcade is the arcade game adaption of Kantai Collection. In the game, players can control the direction and speed of their fleet, as well as the weapons they use in combat against Abyssal ships. Just like the game's web browser edition, players can also collect different shipgirls into their collection. The shipgirls are animated in 3D, and have synchronized mouth movements and actions based on their lines. As the arcade comes with touch-screen capabilities, a player can touch their secretary kanmusu and have them speak to the player.
The game charges with a GP system just like the game Border Break, which is basically a system that converts money you input into GP at a certain rate, and then each GP would be consumed per each second of usage. Each token placed into the machine gives 300 GP, equivalent to five minutes of game time, and can be replenished with the touch of a button at the top right hand corner of the screen, depending on how many tokens one had placed into the machine; a warning sound will play when the player is left with 30 GP. Starting a sortie consumes a set amount of GP, depending on which sortie is chosen; participating in a sortie, doing fleet rearrangements and other actions prevent GP from going down until that action is completed.
The game allows a player to save data through the use of an Aime card; players can also play as a guest player, but their data will be deleted once their GP is used up.
New kanmusu are added to the game almost every month since the game's launch, with a trailer showcasing their animations and voice acting.
List of new shipgirls/abyssals showcased
Edit
Seasonal Mode
Edit
Unannounced additions
Edit
These shipgirls have been released into the game, but do not have an accompanying trailer, or were added into the game along with the showcased shipgirls/abyssals.
Gameplay Images
Edit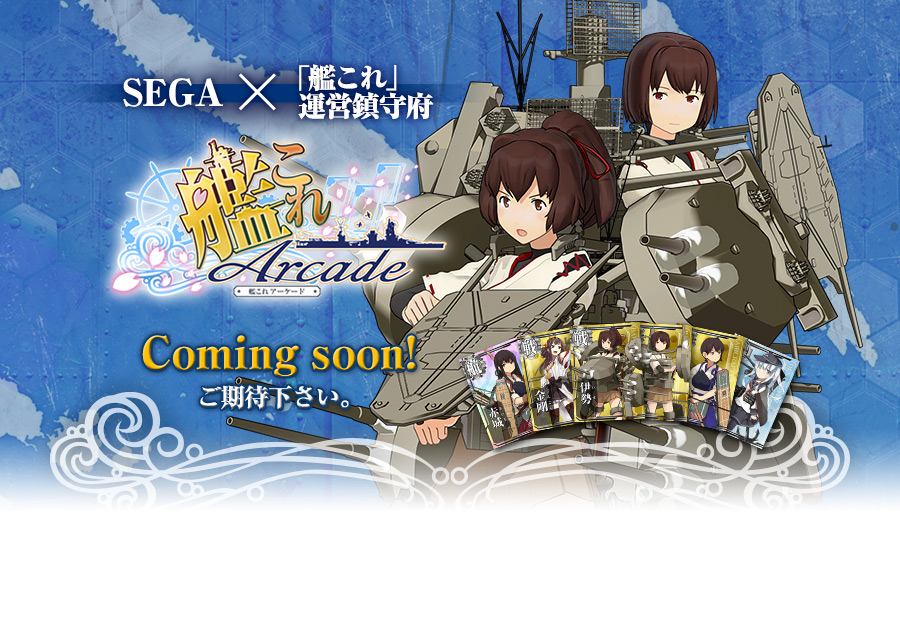 Community content is available under
CC-BY-SA
unless otherwise noted.