Fleet Girls Collection KanColle Animation Sequence
Air dates
January 8, 2015 - March 30, 2015
Episodes
12
Official website

Briefing (Parsed machine translation)

With the emergence of the mysterious Abyssal Fleet, humanity had lost its naval supremacy. However, there is a presence that can fight back. Ship girls. Those whom possess souls of ships from days past.

Special Type I Destroyer Fubuki arrives at a 'Naval District'. This place is gathering versatile ship girls as a home & workplace. She begins her life there with a perky greeting, 'I'm Fubuki! I look forward to working with you!'

What encounters can she have & ties can she nurture with other ship girls?
Not on the official site but are in the anime
Naval Districts
Destroyers
Mutsuki,Kisaragi*,Yayoi*,Satsuki*,Fumizuki*,Mochizuki*, Fubuki, Hatsuyuki*, Ayanami*, Akatsuki, Hibiki, Ikazuchi, Inazuma, Wakaba*(?), Shiratsuyu*, Shigure*, Murasame*, Yuudachi, Samidare*, Suzukaze*, Asashio*, Ooshio*, Arashio*, Michishio*, Kagerou*, Shiranui*, Maikaze*, Shimakaze
Light Cruisers
Kuma*, Tama*, Kitakami, Ooi, Sendai, Jintsuu, Naka, Yuubari*, Ooyodo
Heavy Cruisers
Kako*, Aoba*, Kinugasa*, Myoukou*, Nachi*, Ashigara*, Haguro*, Takao*, Atago, Mogami*, Mikuma*, Suzuya*, Tone*, Chikuma*
Battleships
Kongou, Hiei, Haruna*, Kirishima*, Nagato, Mutsu, Yamato
Light Carriers
Houshou*, Ryuujou*, Jun'you*, Shouhou*
Standard Carriers
Akagi, Kaga, Souryuu*, Hiryuu*, Shoukaku*, Zuikaku, Taihou
Seaplane Tenders
Chitose*, Chiyoda*
Other
Mamiya*, Fairies*
Mentioned
Harusame, Tenryuu, Tatsuta, Furutaka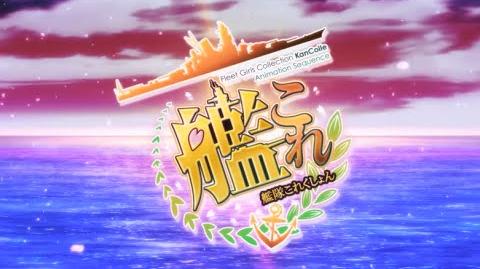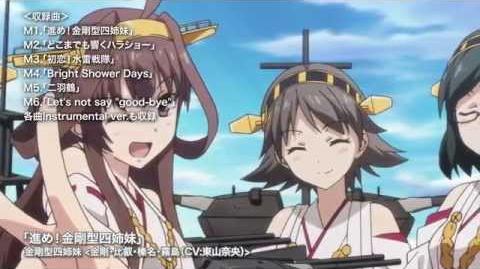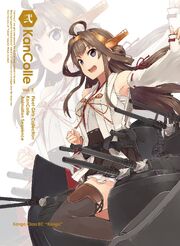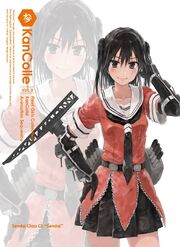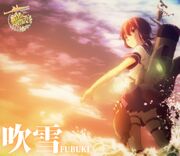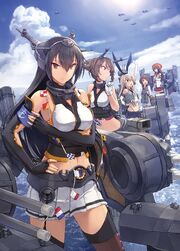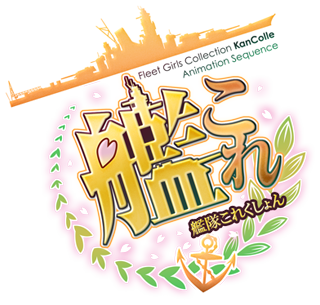 Anime Portal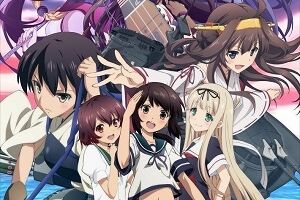 Contents
Community content is available under
CC-BY-SA
unless otherwise noted.